LIFE AT PHOTOBIZ
Wondering what life is like at PhotoBiz? Come see for yourself! Seriously, we don't work in some castle in the clouds. We're based in Greensboro on Friendly Avenue — no lie! And we invite you to drop by anytime to say hello, tour our digs, or challenge us to a game of foosball.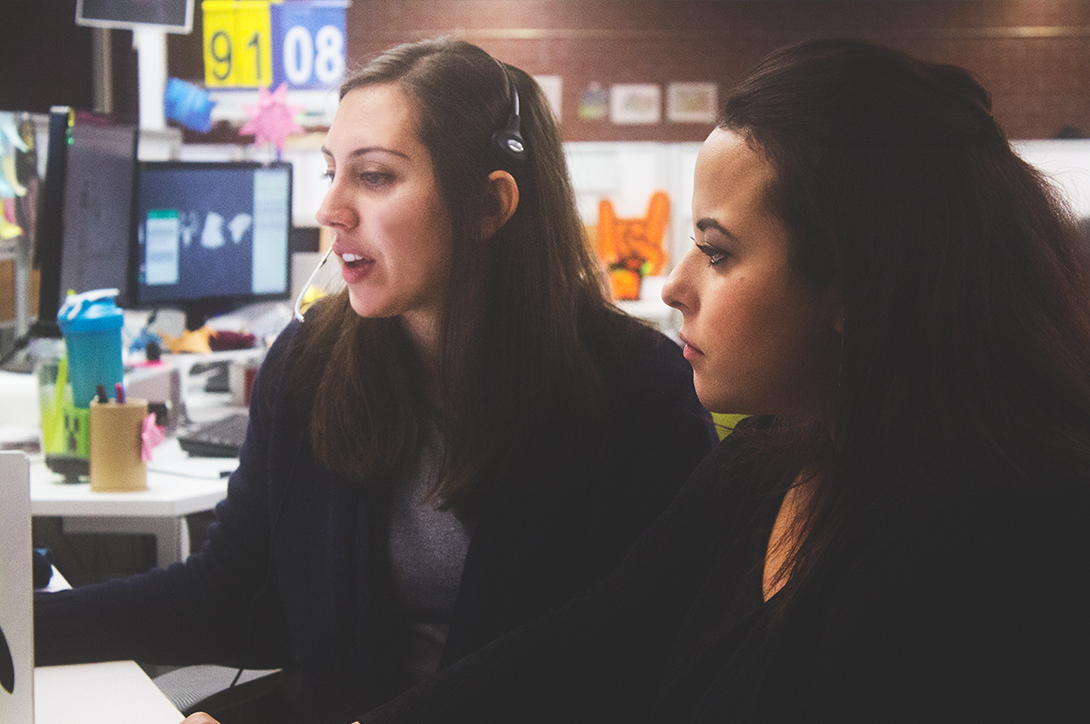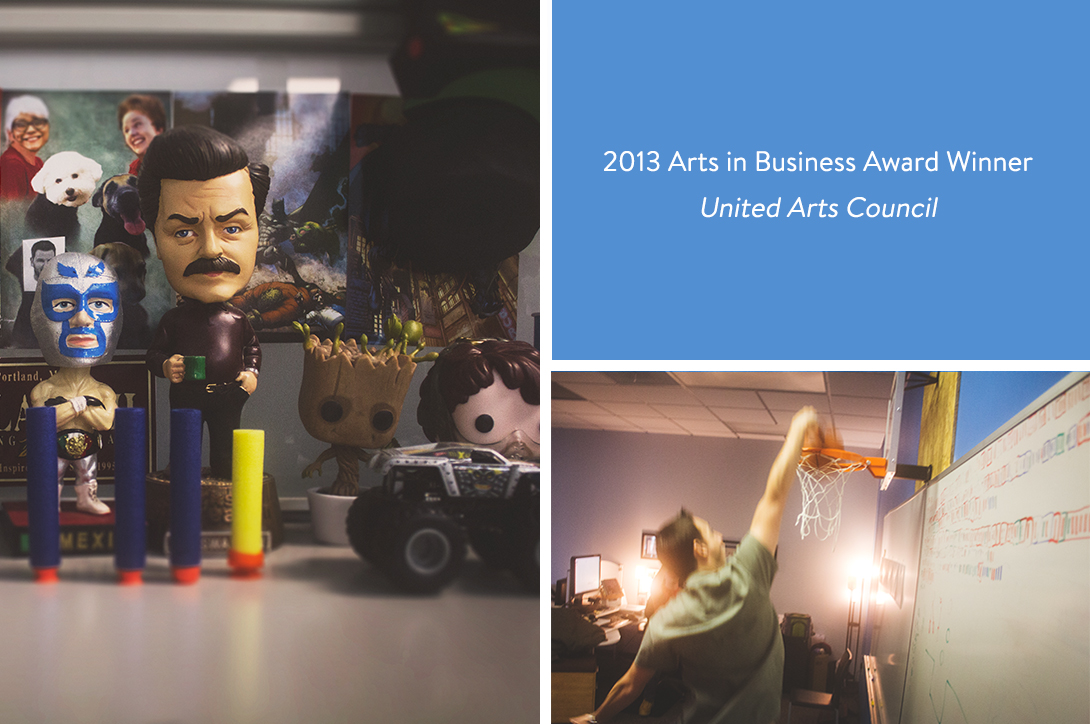 WE LIVE AND WORK CREATIVE
We don't do boring. In fact, we put effort into finding the most talented oddballs around (who also happen to be amazing at coding, service, and design). We find that an open environment fosters creativity and helps us solve problems fast. So instead of packed away in cubicles, you'll find our team in graffitied workrooms and colorful meeting spaces.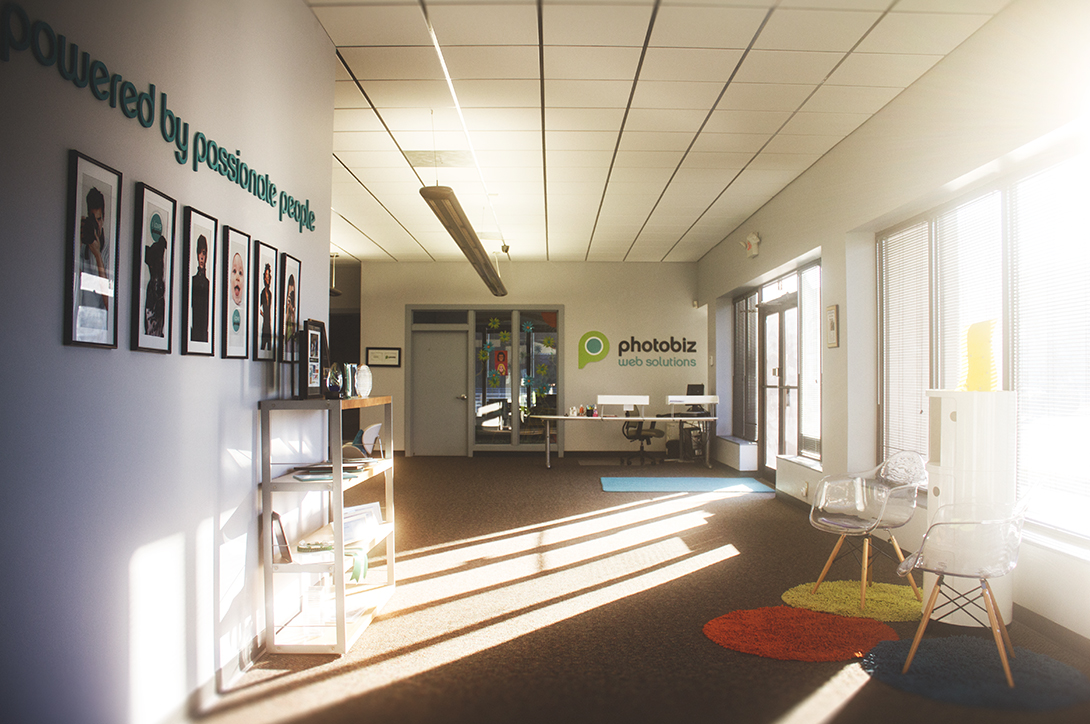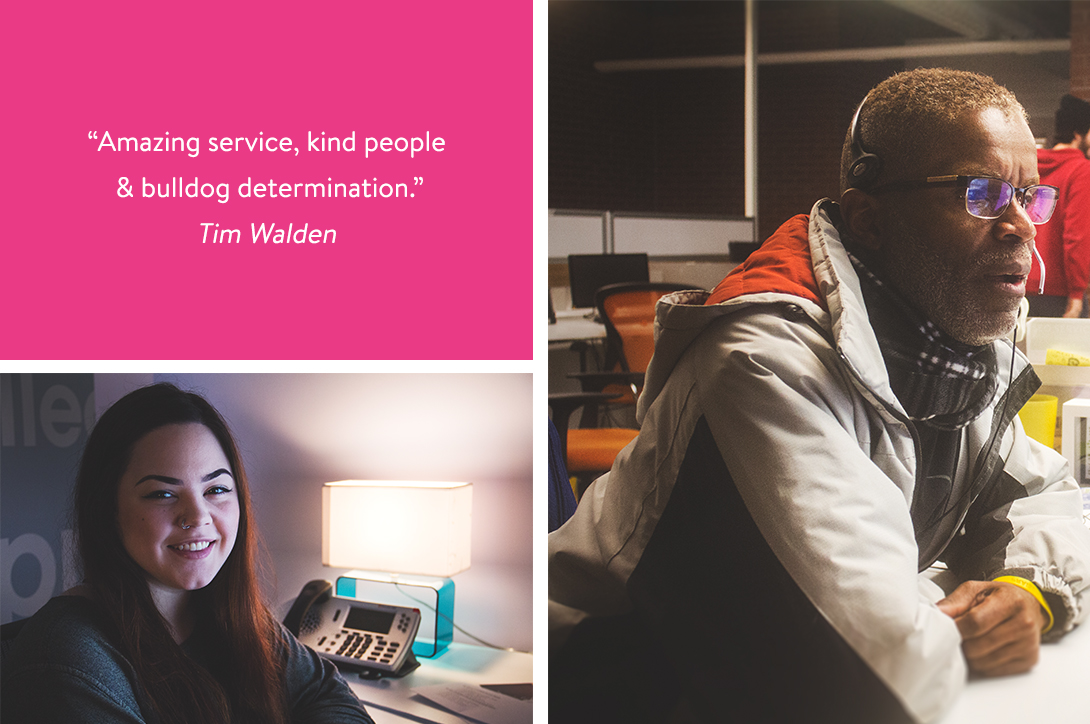 A KILLER TEAM — ON & OFF THE CLOCK
Here, we like to keep things light and lively in between nose-grinding sessions. So when we're not whipping out lines of code or on a call with clients, you can find us tearing it up on the ping pong table, scarfing some 'za at PizzaBiz, and helping out at creative community events.