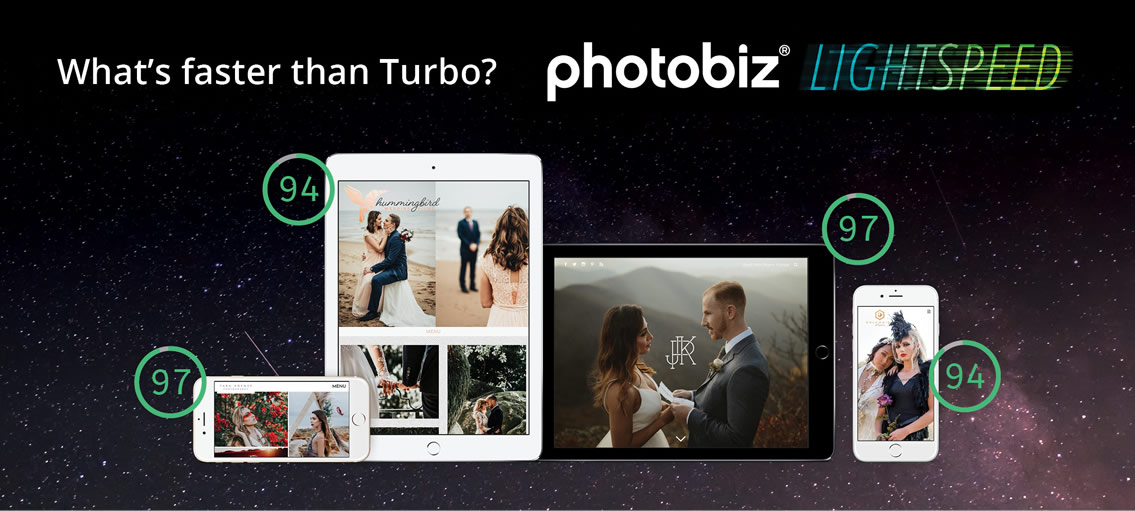 PhotoBiz Websites are Fastest in the World!
Faster than Wix, Squarespace, Wordpress and all the rest – PhotoBiz Websites load at lightspeed and are perfectly optimized to deliver the ultimate experience for your customers. PhotoBiz 8 is the #1 fastest website provider on the planet! See the difference and experience the web at the speed of light.

Over 2x Faster Than Wix, Squarespace and WordPress
Our team performed hundreds of tests on real live websites built using the most world's most popular platforms. Using Google PageSpeed tools – the authority on speed and mobile usability – we tracked performance for photographer websites of all kinds. The bottom line? No other builder comes close. PhotoBiz is ranked #1 in the world!
LEARN MORE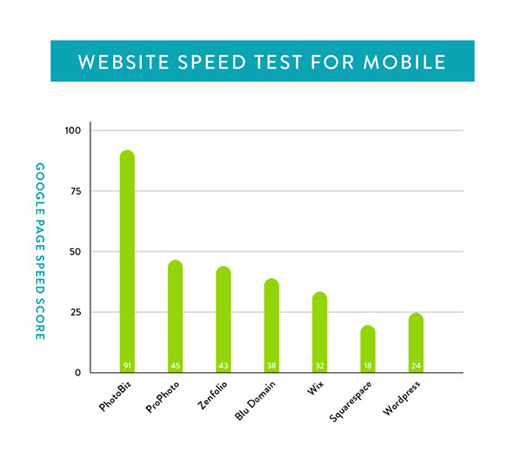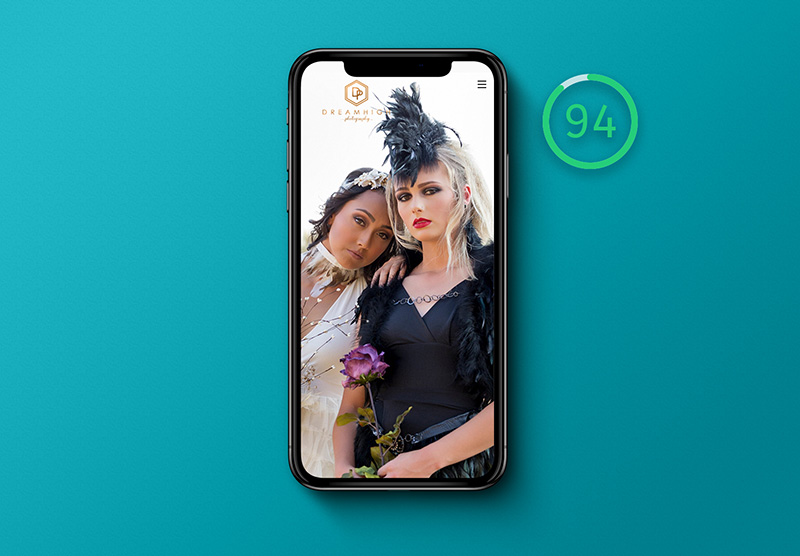 Google puts a premium on mobile usability and speed, so we made PhotoBiz 8 extremely fast and mobile friendly. We completely redesigned our platform with streamlined code, effortless image handling, and weightless designs to load at the speed of light. Using the best technology, PhotoBiz 8 provides the ultimate experience with superior SEO to help you rank best.

Websites Ready For Business
PhotoBiz 8 was built for working photographers so you can have the best of both worlds – beautiful, modern designs what load in the blink of an eye and look amazing for your customers no matter where they are. With everything built in and backed by the best support in the industry, it's no wonder that pro photographers around the world choose PhotoBiz! We make it easy to build, customize, and grow on a robust platform with powerful tools.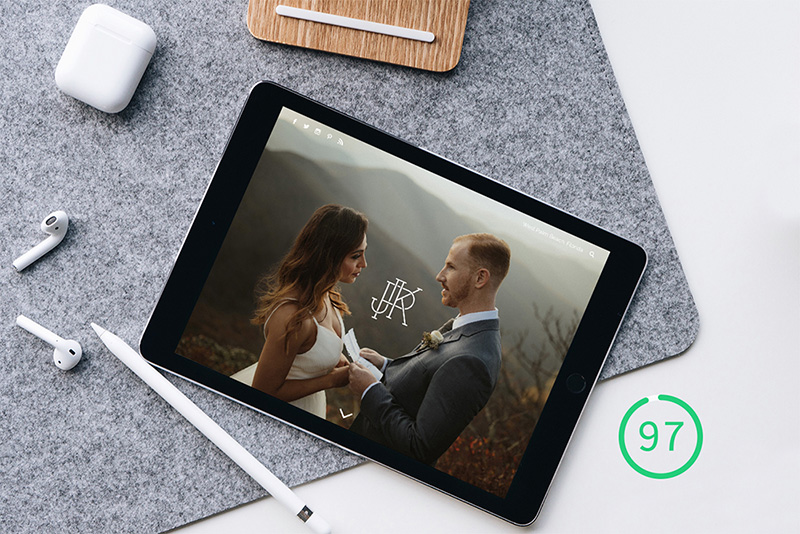 Take Your Website to LIGHTSPEED With PhotoBiz
Imagine a website that loads instantly and looks amazing on every device. Instead of waiting for pages to load, your customers will already be scrolling, clicking, and interacting with your brand – giving you better performance, higher conversions, and a better organic rank on Google. Ready to take your business to the next level?
Build your Lightspeed website today!